Adobe released Lightroom Classic 9.0 last night. In addition to support for new cameras, new lens profiles and bug fixes, there are several new features and enhancements.
Updates for Lightroom (CC) Desktop, iOS and Android were also released – see my Lightroom Desktop article and my Lightroom Mobile for iOS and Android article for details.
In This Lightroom Classic 9.0 Article:
(The above links to sections below may or may not work depending on what device and system you are using. If they don't work, scroll down.)
MacOS Sierra and Windows 10 versions 1703 and 1709 are no longer supported – if you're using one of these, you'll have to update your operating system before the Lightroom Classic 9.0 update will be available to you to install.
Supported Operating Systems:
Mac OS: High Sierra (10.13), Mojave (10.14), Catalina (10.15)
Windows 10: Version 1607 or version 1803 and later
Window 7: Service Pack 1 (GPU acceleration performance features won't work with this.)
Note that for the GPU acceleration performance-improvement feature, support for OpenGL has been dropped – on Windows you'll need a graphics card with DirectX 12 support, or a Mac computer with Metal support, along with at least 2 GB of VRAM on your graphics card. That said, these are not requirements for Lightroom Classic itself, just for the GPU acceleration feature.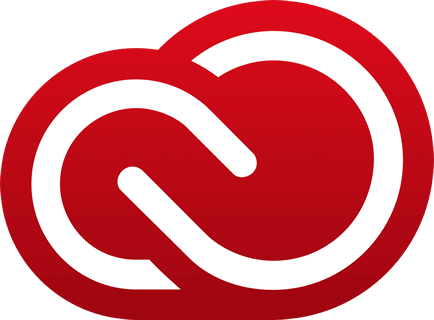 How to Update:
To update, go to Help>Updates, and in the Creative Cloud app that opens, click on Update next to Lightroom Classic. If the update is not listed in the CC app and if your operating system is supported by Classic 9.0, then click on the three dots in the top right and choose Check for App Updates. If it's still not there and it's the day of release, then try later. Otherwise try signing out and signing in again.
Once Lightroom Classic 9.0 downloads and installs, it will prompt you for approval to upgrade your Lightroom catalog. This upgrade will copy your old catalog and upgrade the copy, most likely appending "-2" (or a later number) to your catalog file name. After the upgrade is complete, you can close Lightroom and rename the catalog and related files if you wish to – watch my video tutorial on how to safely rename your Lightroom catalog. (For more details on updating to Classic 9.0, read my article on this topic.)
If you have not updated since before Classic 8.3:  Because the app name changed to Lightroom Classic from Lightroom Classic CC, your Lr dock or desktop icon will most likely no longer work. Remove it from your dock or delete it from your desktop, then on Mac in Finder go into Applications, open the Lightroom Classic folder and drag the application to your dock. On PC, in File Explorer go into Program Files, open the Lightroom Classic folder, right-click on the application and choose Send to Desktop (and/or Taskbar).
When to Update:
I don't have any indication that things won't go smoothly with this update; that said, it can't hurt to wait a week to see if others experience issues, unless you need the update urgently. If I hear of serious issues with this release I will post them here in this section – please check here rather than emailing me.
Click here to check for bug reports and to report bugs or issues that you encounter.
New Cameras Now Supported
Lightroom Classic and the entire Lightroom ecosystem now support the following new cameras:
Apple iPhone 11
Apple iPhone 11 Pro
Apple iPhone 11 Pro Max
Fuji X-A7
HUAWEI Honor 20 Pro Rear Main Camera
HUAWEI Honor 20 Pro Rear Telephoto Camera
HUAWEI Honor 20 Pro Rear Wide Camera
HUAWEI P30 Rear Main Camera
HUAWEI P30 Rear Telephoto Camera
HUAWEI P30 Rear Wide Camera
HUAWEI P30 Pro Rear Main Camera
HUAWEI P30 Pro Rear Telephoto Camera
HUAWEI P30 Pro Rear Wide Camera
Nikon Z 50 (preliminary support)
Panasonic DC-S1H
Sony A6100 (ILCE-6100)
Sony A6600 (ILCE-6600)
Sony A7R IV (ILCE-7RM4)
Sony RX100VII (DSC-RX100M7)
Click here for a list of all cameras supported by each version of Lightroom (and Camera Raw).