With Adobe's announcements and releases of October 2017, Lightroom applications – that is, Lightroom Classic and the new cloud-based Lightroom CC – are only available as part of subscriptions. There will be no more perpetual (stand-alone) versions. In this article I will answer common questions about how these subscriptions work, as the word "cloud" introduces some misconceptions.  Lightroom Classic and the cloud-based Lightroom CC work differently, so they are addressed separately below.  UPDATE 2019: Adobe has changed the name of the cloud-based "Lightroom CC" to just "Lightroom". UPDATE 2020: The logos for Lightroom Classic and Lightroom have changed.
Lightroom Subscriptions: Programs and Pricing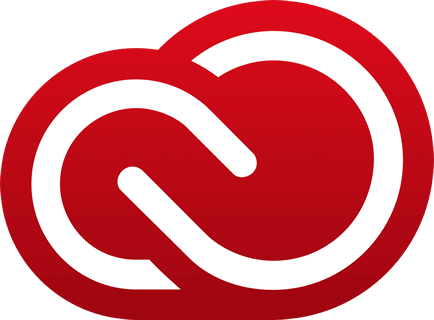 Creative Cloud Photography Program
Lightroom CC with 20 GB of storage so you can try it out with a limited number of photos
$9.99 USD / mo (with annual plan)
$19.99/mo with 1 TB cloud storage; exclusive offer for current CC subscribers: $14.99/mo, first year only.
$10/TB for each additional TB.
There is also a "Complete Cloud" option for $49.99/month that includes the whole suite of Adobe creative applications (InDesign, Premier Pro, Illustrator, etc.) Visit Adobe.com to see all pricing plans, including student/teacher and enterprise plans.
Will I have to work in a web browser (in the cloud)?

The Lightroom Classic software resides on your computer, just as Lightroom software always has. There is another component called "Lightroom Web" at lightroom.adobe.com that allows you to import and edit photos in a web browser, but when you are at your own computer you'll want to use the Lightroom Classic software installed on that computer.

Where are my photos and catalog stored?

They reside on your internal or external hard drive, just as they always have.

Can I work when I am not connected to the internet?

Yes. The only requirement is that you be connected periodically (I think it's once every 90 days), so that Adobe can verify that your subscription is still active. While you're not connected you won't be able to use Classic's Map module, as that requires a connection to Google, and you won't be able to sync collections of photos to/from your mobile devices and Lightroom web.

How is the "cloud" involved then?

The only ways the "cloud" (which means Adobe servers / computers), and the internet come into play with Lightroom Classic are:

You download software updates.
If and when you sync collections of photos from Lightroom Classic to Lightroom mobile (and web), your files go from Lightroom Classic to the cloud (i.e. Adobe computers), and then to your mobile devices. Editing you do on your mobile devices and photos you import into Lightroom mobile travel in the opposite direction back to your desktop.
As a Creative Cloud subscriber, you also get 20 GB of cloud storage, which you can optionally use to share files with other people and/or use for Lightroom CC photo storage – but this is not where your Lightroom Classic files are stored, and your syncing from Lightroom Classic to mobile devices does not use this 20 GB.

Can I run Lightroom Classic on Multiple Computers?

Yes – you can install it on as many computers as you want, but you can only activate two at a time, and you cannot use it simultaneously on both computers. Note that there is no automatic process to keep both computers up to date with all your photos and editing. The most straightforward solution is to put your photos and your Classic catalog on an external hard d