Adobe released a new application called "Lightroom CC", and they renamed the newest 7.0 version of the Lightroom program we have known and used for 10 years "Lightroom Classic CC". In this article I'll explain what Lightroom CC and Classic CC are and how they differ to help you make a decision on which is right for you. Note that I would expect Lightroom CC to acquire new features fairly quickly, so you should revisit your decision regularly.
These two solutions are only available as subscriptions. When I wrote this article, Lightroom 6, the last non-subscription version, was still for sale. It no longer is, it hasn't gotten bug fixes or new camera support since 2017 and won't, the Map module in it no longer works, and once Mac users upgrade to OS Catalina after it comes out in September 2019, you'll no longer be able to uninstall and reinstall Lightroom 6 or install it on a new computer – so I no longer consider Lightroom 6 a viable option for most.
Lightroom Classic (aka Lightroom Classic CC) is the new name for Lightroom as we used to know it – a very powerful program for managing and editing your photos, and for creating lots of different types of output with (prints, books, slideshows, web galleries, publish services). For a decade it has been the choice of professional photographers and amateurs who are serious enough about their photography that they don't mind climbing a learning curve (though not nearly as steep as Photoshop's) in exchange for powerful file management, editing and output capabilities. Nevertheless, some users have found themselves confused by and overwhelmed with Lightroom Classic's file management and catalog approach and have struggled with missing files, lost work and other catalog issues.
Lightroom Classic is a desktop-centric solution – your photos reside on your computer, and you manage where they reside, what folder structure they reside in, what the file names are, etc.   Understanding the relationship between your files and Lightroom's catalog is critical to using this program successfully, as otherwise you will encounter missing file and folder issues, lost work, etc. It's left completely up to you to back up your catalog using Lightroom's utility, and your photos using some program other than Lightroom.
Photos in Lightroom Classic have a limited connection to the new "Lightroom CC ecosystem" – i.e. to Lightroom mobile on your mobile devices, web, and now Lightroom CC Desktop. You can "sync" (upload) specific collections of photos from Lightroom Classic to this ecosystem (just as before), but:
all your photos are not automatically synced to this ecosystem
the full size original files never go beyond your desktop computer – only smaller versions of your files (smart previews) get "synced" to the cloud and Lightroom mobile, web and Lightroom CC Desktop
some Classic work will not sync to the rest of the ecosystem – for example, keywords, collection sets, color labels, snapshots.
some work done in Lightroom mobile, web and Lightroom CC will not sync to Lightroom Classic – keywords and folders at this point, but more will follow since Adobe does not plan to invest any more resources in syncing to/from Classic.
Beginners: click here to go to a video introduction to Lightroom Classic.
Lightroom CC is Adobe's new cloud-centric photography solution. While the software resides on your computer, your photos, generally speaking, reside in the cloud (though you can also keep a copy on your computer). Lightroom CC has a professional-quality set of tools for editing raw (and other) images, at this point missing just a few that Classic has.
Watch my video below for a brief look at Lightroom CC:
Lightroom CC's Cloud-Based Approach Has Great Advantages
You can very easily access and work on all your photos everywhere:

on up to two computers with Lightroom CC installed (Yes, Lightroom CC finally gives photographers a seamless multi-computer solution. This is not a multi-user solution unless you are logged in with the same ID and are careful to not work on photos at the same time.)
all your iOS and Android mobile devices, with the Lightroom mobile app
on any computer at lightroom.adobe.com on the web. Imagine visiting someone and being able to use their computer without Lightroom on it to import photos into your Lightroom catalog, browse and edit your whole library, and automatically have all your new photos and work show up back at home.

Your photos and work are automatically backed up to the cloud.
You can take advantage of new resource-intensive features that are performed on Adobe's servers – right now, the new Search feature that analyzes the content of your images to find what you're looking for.
Lightroom CC Is Easier to Use
If you have struggled with the file and catalog management aspects of Lightroom Classic, you'll find that Lightroom CC is much easier to use. The only file management decisions you can make (if you are the kind of person who goes into Preferences) is whether Lightroom CC should store a copy of your photos on your computer in addition to in the cloud, and if so where; and if not, how much hard drive space it should use to keep files that it thinks you'll want access to so that you don't have any delay as it downloads them from the cloud. Otherwise the tasks of file management are taken completely out of your hands – you don't decide where each import of photos will be stored, you don't organize and reorganize files and folders or access folders, and you don't rename files – YOU LEAVE THEM ALONE.
Instead you create albums (aka collections) of photos you want to view together, you add keywords, and use Lightroom CC's content-based search function to find photos.
Lightroom CC Has Serious Limitations at This Point
It depends on having internet, and decent internet at that. Without an internet connection you CAN use the program to manage and edit your photos, but your photos won't get backed up to the cloud, you won't be able to get your photos to mobile, web, or multiple computers, and you won't have access to Lightroom CC's powerful search function or the "reverse geocoding" process that assigns city, state and country based on GPS coordinates that your camera assigns.

If you have internet but upload and download speeds are slow, it will simply take a long time for your photos to sync to the cloud and down to mobile, web, and other computers. If your internet usage is metered, you'll have to be careful that you don't exceed your plan. (Remember, it's uploading your full-size files, not small compressed versions of them.)

Finally, Lightroom CC storage in excess of 1 TB will cost you extra, so if you have tons of photos (and videos), you'll have to decide if it's worthwhile.

It syncs ALL your original files to the cloud. 

I listed this under advantages, but if you have multiple terrabytes of files, the plan can get very expensive – Adobe is charging quite a premium for storage.  Even aside from cost, you may not want all your photos with you. There is no capability to only selectively sync certain albums or subsets.

It is missing many, many features that Lightroom Classic has.

Lightroom CC will get more features and capabilities over time, but right now it is light. Whether you care about features that are in Classic but not in Lightroom CC will be a big determinant of whether Lightroom CC is for you in the short term.

It has most tools that Lightroom Classic has for editing photos. Adobe's goal is to achieve parity on this. UPDATE January 2019: at this point it's just missing green and purple fringe removal tools and range mask in the local adjustment tools.

Many Lightroom Classic features that aid one in editing are not available (such as Reference view, Before/After side by side, step-by-step history, soft proofing). Update January 2019: In terms of editing groups of photos together, its Copy/Paste feature is approaching parity with Lightroom Classic's sync feature.

It has no output creation capabilities – no printing, book making, slideshow designing and playing, or web gallery design and upload; no publish services to manage exports to Flickr, SmugMug, etc., and limited export abilities. One can:

Export JPEG copies of any size (specified with long edge=x pixels), but Quality is fixed at 80 – this is not suitable for making large prints (or even some medium size ones.)
Export a full size copy in your original file format
Share albums of photos on the web, where viewers can comment on and like them and play a slideshow.

In this separate article I list every feature of Lightroom Classic that isn't in Lightroom CC. I'll do my best to keep it up-to-date.
If you don't need Lightroom Classic and Photoshop (for really advanced editing and creative applications), then you can subscribe to just Lightroom CC.
For Lightroom Classic users, pricing (at least here in the U.S.) remains unchanged, at $9.99/month and includes Photoshop as well as the new Lightroom CC. The 20 GB cloud storage will allow you to experiment with Lightroom CC with a limited number of photos, and sync Lightroom Classic collections to/from mobile and web. However, if you wish to switch from Classic to Lightroom CC and continue to use Photoshop and/or you have multiple terrabytes of files, you'll pay significantly more.
Whether you go with one plan or the other, you're essentially paying $10/TB/month for the Lightroom CC ecosystem – being able to have all your photos with you and to be able to work on them everywhere you go, and for all of that data to be backed up to the cloud.  Then there's $9.99/month for Lightroom Classic and/or Photoshop.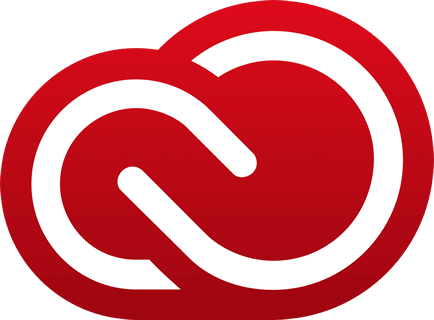 Creative Cloud Photography Program
Lightroom CC with 20 GB of storage so you can try it out with a limited number of photos
$9.99 USD / mo (with annual plan)
$19.99/mo with 1 TB cloud storage; exclusive offer for current CC subscribers: $14.99/mo, first year only.
$10/TB for each additional TB.