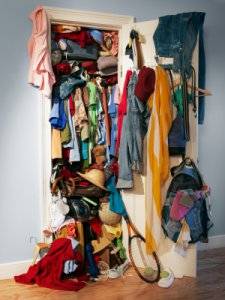 Do you have a mess in Lightroom? If so, you're not alone. Watch my 80-minute recorded webinar to learn how to clean up your keywords, collections, files and folders, catalogs and duplicate photos.
Topics covered
Keywords
Correct misspellings, consolidate duplicates ("dog", "dogs") into one, organize keywords into hierarchies
Collections
Rename or delete collections, find a collection you're looking for with the filter, organize collections into collection sets
Files and Folders
Reveal your folder structure, move folders, create new subfolders, move photos from one folder to another
Why date folders get nested within other date folders
Why files and folders go missing (question marks and exclamation points) and how to resolve these issues.
Catalogs
Delete old catalogs and catalog backups, merge separate catalogs into one
Duplicate Photos
Install and use a plugin to help you identify, sort through and eliminate duplicate photos.
For access to this free 80-minute video (to watch online or to download and watch offline), enter your email address below:
This will also subscribe you to my newsletter, from which you can unsubscribe at any time.