Since the release of Lightroom 6.8 and CC 2015.8, some users have reported that their panels in the Library module suddenly go black: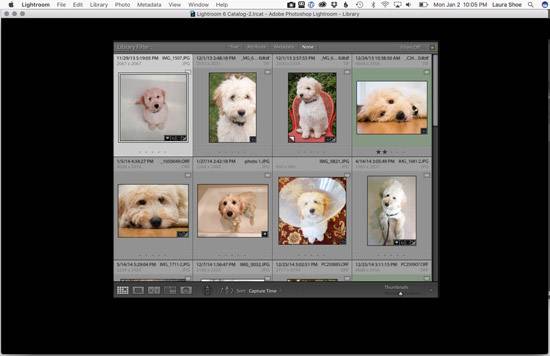 This seems to only be an issue with Mac OS Sierra. Update: also El Capitan. The quickest way to get your panels back is to switch from Library (G) to Develop (D) and back or hide and then show the Lightroom application.  If this doesn't work, close and reopen Lightroom. If the bug is intolerable for you, consider rolling back to Lightroom 6.7 / CC 2015.7 until it's fixed. (There will still be some chance that you'll experience it after rolling back, but much less of a chance.)
UPDATE 4/11/17: Adobe reports that this issue should occur much less frequently in Lightroom 6.10 / CC 2015.10, which were released today. If you still experience this issue after updating, report it here.