Adobe released Lightroom Classic 9.2 last night. This update contains a new and more versatile way to set Develop defaults for newly imported raw files, several other enhancements, as well as support for new cameras, new lens profiles and bug fixes.
Updates for Lightroom (CC) Desktop, iOS and Android were also released, with new features – see my Cloud-Based Lightroom Desktop and Mobile article for details.
When the November 2019 updates were released, with few enhancements for Lightroom Classic but many for the cloud-based Lightroom, people speculated that this was evidence that Adobe was not devoting significant resources to Lightroom Classic anymore. Now with these February updates, there are many more enhancements to Lightroom Classic than there are to the cloud-based Lightroom – so enough said on this topic for now!
In This Lightroom Classic 9.2 Article:
(The above links to sections below may or may not work depending on what device and system you are using. If they don't work, scroll down.)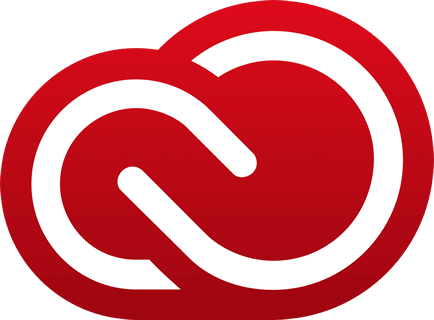 How to Update:
If you are updating from Lightroom Classic 9.0 or 9.1:
If you had previously chosen to auto-update, open Lightroom Classic and go to Help>System Info to verify that you are now using 9.2. If not, or if you hadn't chosen to auto-update, go to Help>Update, and the Creative Cloud app will open. Click on Update next to Lightroom Classic. If the update is not listed in the CC app then go to Help>Check for Updates. If it's still not there, click on the three dots next to Lightroom Classic, choose Other Versions, and see if 9.2 is listed there. Otherwise if it's the day of release, then try later.
This update process is covered in my video tutorial below:
If you are updating from Lightroom Classic 8.something or any prior version (Lightroom 6, etc.):
Your operating system must support the update to Classic 9. When updating, Lightroom Classic will upgrade your catalog, you'll need to get your dock/taskbar icons squared away and clean up old files. I recommend watching my video tutorial below on this:
New Cameras Now Supported
Lightroom Classic and the entire Lightroom ecosystem now support the following new cameras:
Canon EOS-1Dx Mark III
HUAWEI Mate 30 Rear Main, Telephoto and Wide Cameras
HUAWEI Mate 30 Pro Rear Main, Telephoto and Wide Cameras
Leica M10 Monochrome
LG G8 ThinQ Front, Rear Main and Wide Cameras
LG V50s ThinQ Front, Rear Main and Wide Cameras
Nikon Coolpix P950
Nikon D780
OnePlus 7T Front and Rear Main Camera
Phase One IQ4 150MP (Preliminary)
Click here for a list of all cameras supported by each version of Lightroom (and Camera Raw).
These new lens profiles are available in Lightroom Classic and throughout the Lightroom ecosystem:
Click here for a list of all lens profiles available in Lightroom.
For quite some time we have been able to change what Develop settings Lightroom Classic applies by default to newly imported raw files. The process to specify new defaults has moved to Preferences and has become more versatile. With this new method you can:
Include camera-matching profiles and other in-camera settings in defaults
Use presets to specify defaults
Vary defaults by camera model, camera serial number, and (with some coding) ISO
Note that with this change, any defaults that you previously set are not carried over – that is, if you import new raw files without specifying those settings using the new process, those settings will not be applied.
Watch my video tutorial below to learn all about setting new raw file defaults, or read the highlights below the video.
Summary:
Defaults are now set in Preferences (Edit>Preferences on PC, Lightroom Classic>Preferences on Mac), on the Presets tab:
Master (#1 in the screenshot above) is the overall default. If you choose to also specify defaults for specific camera models (#2-#7), Master will apply to raw files you import from any cameras that you don't list. If you don't specify defaults for camera models, then Master applies to all raw files you import.
For Master and/or for camera models, choose from:
Adobe Default: the same defaults as before – Adobe Color profile, all sliders zeroed out except Sharpening – Amount 40, Radius 1.0, Detail 25; Color Noise Reduction 25, Detail 50, Smoothness 50).
Camera Settings: Lightroom reads from the image metadata what in-camera settings were used that it can, and approximates t