Adobe released Lightroom Classic (CC) version 8.3 today. In addition to bug fixes and new lens profiles, there are two new features – Texture for enhancing or smoothing out detail and Flat Field Correction for correcting for lens shading.
Updates for Lightroom (CC) Desktop, iOS and Android were also released – see my Lightroom CC article for details.
In This Article:
(The above links to sections below may or may not work depending on what device and system you are using. If they don't work, scroll down.)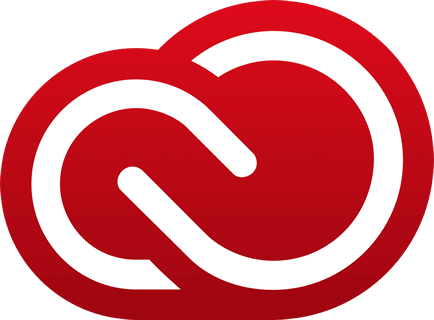 Are you upgrading from Lightroom 6 or CC 2015? (Check your version by going to Help>System Info.) If so, watch my video tutorial on how to upgrade to Lightroom Classic CC.
Otherwise: if you previously were prompted to agree to automatic updates and if you agreed, then go to Help>System Info to verify that you are now using version 8.3. Otherwise to update, go to Help>Updates, and in the CC app that opens, on the App tab click on Update next to "Lightroom Classic" (NOT Lightroom or Lightroom CC 2015.)  If the update is not listed in the CC app and if your operating system is supported by Classic CC 8, click on the three dots in the top right and choose Check for App Updates. If it's still not there and it's the day of release, then try later. Otherwise try signing out and signing in again.
Because the app name has changed to Lightroom Classic from Lightroom Classic CC, your Lr dock or desktop icon will most likely no longer work. Remove it from your dock or delete it from your desktop, then on Mac in Finder go into Applications, open the Lightroom Classic folder and drag the application to your dock. On PC, in File Explorer go into Program Files, open the Lightroom Classic folder, right-click on the application and choose Send to Desktop (and/or Taskbar).
I don't have any indication that things won't go smoothly with this update; that said, it can't hurt to wait a week to see if others experience issues, unless you need the update urgently. If I hear of serious issues with this release I will post them here in this section – please check here rather than emailing me.
UPDATE May 31: Some Windows 10 users were getting an error when exporting or using publish services. This has now been fixed in the 8.3.1 update released May 29.
Click here to check bug reports and to report bugs or issues that you encounter.
Lightroom Application Name Changes
From now on, Lightroom Classic CC will be known as Lightroom Classic. Adobe is dropping "CC" from most application names, including the newer simplified cloud-based Lightroom CC application and service, which now becomes just Lightroom. When necessary to distinguish among the cloud-based Lightroom desktop application and mobile and web versions, the components of the cloud-based Lightroom will be known as:
Lightroom Desktop or Lightroom (Mac/Win)
Lightroom Mobile (Lightroom iOS, Lightroom Android)
Lightroom Web
This will make it even harder than it is today for users of the cloud-based Lightroom and users of Lightroom Classic to find relevant resources on the web, since "Lightroom" for 10+ years has meant the application now known as Lightroom Classic. You'll also need to be very clear with those you communicate with about exactly which version you are using. Read my article on the Lightroom name changes for suggestions on how to work through this.
New Cameras Now Supported
Lightroom Classic and the entire Lightroom ecosystem now support the following new cameras:
Canon EOS 250D (EOS Rebel SL3, EOS 200D II, EOS Kiss X10)
Canon EOS RP
Google Pixel 3 Front Standard Camera
Google Pixel 3XL Front Standard Camera
Google Pixel 3 Front Wide Camera
Google Pixel 3 XL Front Wide Camera
HMD Global Nokia 9 PureView
LG V40 ThinQ
Panasonic LUMIX DC-FZ1000M2 (DC-FZ10002)
Panasonic LUMIX DC-S1
Panasonic LUMIX DC-S1R
Panasonic LUMIX DC-ZS80 (DC-TZ95, DC-TZ96, DC-TZ97)
RICOH GR III
RICOH THETA Z1
Sony A6400 (ILCE-6400)
Sony RX0 II (DSC-RX0M2)
New Tethered Capture Support
These new lens profiles are available in Lightroom Classic and throughout the Lightroom ecosystem:
Click here for a list of all lens profiles available in Lightroom.
Now in Lightroom Classic (and throughout the Lightroom ecosystem) there is a new Texture slider in the presence section of the Basic panel and in the adjustment brush and graduated and radial filters. (It's in the Effects panel in the cloud-based Lightroom Desktop app and in the Effects tab in Lightroom Mobile.)  Texture adds or reduces contrast around medium-size details (rather than fine detail such as noise and pores), accentuating them or smoothing them out.
Positive values of texture increase presence – making elements in your scene look more real and less like remote two-dimensional representations. Texture for the most part leaves small details, like noise, alone so that they aren't accentuated, and it leaves large elements – major edges and shapes – alone, so that they aren't distorted. It's similar to what competing products call structure.