Adobe released Lightroom Classic CC v. 8.1 today, a free update for subscribers. The release includes small new features, bug fixes, support for many new cameras, and new lens profiles.
Updates were also released for the cloud-based Lightroom CC desktop application as well as for Lightroom CC mobile iOS and Android  – see my Lightroom CC article for information on this.)
In This Article: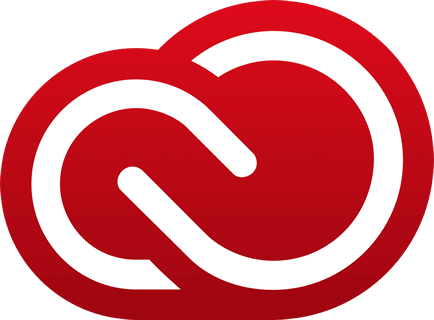 If you previously were prompted to agree to auto updates and if you agreed, then go to Help>System Info to verify that you are now using version 8.1. Otherwise to update, go to Help>Updates, and in the CC app that opens, click on Update next to "Lightroom Classic CC" (NOT Lightroom CC or Lightroom CC 2015.)  If the update is not listed in the CC app and if your operating system is supported by Classic CC 8, click on the three dots in the top right and choose Check for App Updates. If it's still not there and it's the day of release, then try later. Otherwise try signing out and signing in again. Read here to learn how, in the CC app, to display only apps you use.
I don't have any indication that things won't go smoothly with this update; that said, it can't hurt to wait a week to see if others experience issues, unless you need the update urgently. If I hear of serious issues with this release I will post them here in this section – please check here rather than emailing me.  UPDATE Thursday, December 13: This update has been a quiet one – I don't see reports of widespread issues. I suggest going ahead with the update. Click here to check reports on Adobe's bug/feedback site and/or report your own issues.
Customize Develop Panel Order
Now change the order of the right-hand Develop panels to better suit your workflow: Right-click on any right-hand panel header(or MacOS Ctl-click to the left of a panel name), e.g. Basic, and select Customize Develop Panel. Drag panels and drop in your desired order. Uncheck any that you want to hide. Save, and then relaunch Lightroom (if you changed order) for the changes to take effect.
Note that the keyboard shortcuts, Cmd/Ctl-#, which open panel #, where # is the panel order number, change to reflect the reordered panels.
Another useful option available by right-clicking on a panel is Solo Mode: when you open one panel, all other open ones collapse. This is not new though.
Book Module Cell/Grid Snap
Now in the Book module align photo cells and photo description cells much more easily to the grid or to other cells with the Grid Snap option in the Guides panel:
Set Grid Snap to Grid and then as you drag the cell, it will snap or jerk to align to the grid. (Check Page Grid under Show Guides to see the grid. It will snap to the grid regardless of whether the grid is visible.)  Set Grid Snap to Cell and as you drag it will snap to align with the closest edge of another cell.
Click here to go to a video tutorial covering Luminance and Color Range Mask in Lightroom Classic CC.
When you close Lightroom, you'll now be asked if you really want to quit:
When you really do want to quit, this dialog doesn't have to slow you down much – keep your fingers on the keyboard when you close Lightroom and hit Enter/Return to this dialog.
If you check Don't Show Again and then regret it, go to Edit (PC) or Lightroom (Mac) > Preferences, and on the General tab click on Reset All Warning Dialogs.
Just like it's after I leave my house and lock the door that I remember what I forgot to bring, it's often after I close Lightroom that I remember other things I wanted to do in it, so I'm happy to see a chance to back out of quitting. That said, I wish that this Cancel option were in the catalog backup dialog – but putting it there is more complicated than it sounds. If after working with this option for a while you feel strongly that Adobe should reconsider its placement, leave a comment on their feedback site.
Auto Import to a Collection
Specify a collection for photos to be added to when you have set Lightroom to automatically import from a watched folder. Go to File>Auto Import Settings, check the Add to Collection option, and specify and existing collection or create a new one:
Watch my free video tutorial for details on how to have Lightroom watch a folder and automatically import what it finds in the folder.
If you create a Develop preset in a group or drag a preset into a group that already has a preset by that name, you'll now get a dialog with options to choose from:
Replace: deletes the existing one and replaces it with the new one
Duplicate: allows both presets to exist with the exact same name (not a good idea, in my opinion – if you find that you agree, then right-click on one and rename it.) Hopefully it's just a bug that "-1" isn't added to the name of the new one and it will be fixed in a future release.
Cancel: If you were creating a preset, returns you to the Create Preset dialog so that you can rename the new preset. If you were dragging the preset into the group, cancels the move.
In Photomerge Panorama, HDR, and HDR panorama, the first time you try different settings (for example, panorama projection method, HDR deghosting, the resulting previews are saved/cached, so that if you try the settings again, the previews take less time to load.
The image requirements for merges have been relaxed, allowing different orientations, dimensions, and focal lengths. In most situations I wouldn't recommend purposely producing source files with different orientations, dimensions or focal lengths, but these relaxed requirements might save you if you accidentally do so.
Generally the merges will produce the portion of the images that they have in common (for example, an HDR merge of a