As Adobe's annual MAX conference starts today, Adobe has released Lightroom Classic CC version 8.0. Unlike previous ".0" releases, this one is a relatively small update with a few new features, plus support for new cameras, new lens profiles, tethering for additional Canon cameras, and bug fixes.  I've been conditioned to expect big things in ".0" updates and this one doesn't deliver for me, but it is true that Adobe is introducing new features every two months rather than once every couple of years.
Updates were also released for the cloud-based Lightroom CC desktop application as well as for Lightroom CC mobile iOS and Android  – see my Lightroom CC article for information on this.)
Note that there is no update to the perpetual-version (non-subscription) Lightroom 6 application – the last update was Lightroom 6.14, released in December, 2017. There will not be a new perpetual version.
In This Article:
In This Article:
With this Classic CC 8.0 update, Adobe is dropping support for:
macOS 10.11.x
Windows 8.1
Windows 10 v1511
Windows 10 v1607
To update you must be running:
macOS 10.12 (Sierra) or later
Windows 10 v1703 or later
Windows 7 SP 1 (64 bit)
To see which operating system you are running:
On Macs, click on the apple in the top left, then About This Mac
On Windows 10, go to Start , type "about", and then select About your PC. If you are already running Lightroom Classic CC on Windows 7, then you have Windows 7 SP 1.
Click here for complete Lightroom Classic CC System Requirements
Whether and How to Update
While I don't have any indication that things won't go smoothly, it's never a bad idea to wait a week or two before updating to see if others experience issues, unless you need the update urgently. If I hear of serious issues with this release I will post them here in this section – please check here rather than emailing me. You can check for reported issues and/or report your own issues on the Adobe Lightroom Classic bug and feedback site.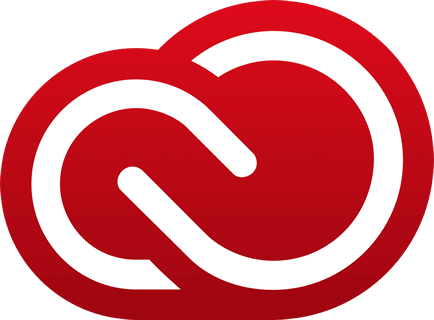 The update to Lightroom Classic CC 8.0 (8.0.1 for Windows) is just a regular update rather than a major upgrade. Go to Help>Updates, and in the CC app that opens, click on Update next to "Lightroom Classic CC" (NOT Lightroom CC or Lightroom CC 2015.)  If the update is not listed in the CC app and if your operating system is supported by the update, click on the three dots in the top right and choose Check for App Updates. If it's still not there and it's the day of release, then try later. Otherwise try signing out and signing in again. Read here to learn how, in the CC app, to display only apps you use.
Upon update to 8.0 you will be prompted to agree to allow it to automatically install future updates. This will make updating quicker and easier, but if you usually wait to see how the update goes for others, then don't agree to auto-update.
Installing Classic CC 8.0 will automatically uninstall Classic CC 7.x, but not 6.x. To uninstall 6.x, find it in the CC application, click on the dropdown to the right of Open/Update, and choose Uninstall.
If your iPhone 7+, 8+, X, Xs, Xs Max or Xr camera is set to capture depth information, now use Depth Range Mask within the graduated filter, radial filter and adjustment brush to confine your edits to a portion of your image based on distance to the camera.
Click here to go to a video tutorial and article with complete instructions on how to capture images with depth information and how to use Depth Range Mask.
Luminance Range Mask Enhancements
Luminance Range Mask was introduced in Lightroom Classic CC v. 7, allowing you to confine local adjustments to a specified range of tones in your image. Now in Classic CC v. 8, use the new eyedropper to specify what tones to affect: click in your image or click and drag to define a larger area. This will set initial values for the Range slider. Unlike with the Color Range Mask eyedropper, only one point or area can be selected. Refine with the Range and Smoothness sliders.
Also new, check "Show Luminance Mask" to display the mask (or as before, hold down Alt/Opt as you slide the Range and Smoothness sliders.)
Click here to go to a video tutorial covering Luminance and Color Range Mask in Lightroom Classic CC.
Single Step Panorama HDR Merge
If you capture multiple exposures of each frame in a panorama, you can now do the HDR exposure merges and the panorama stitching in one step: Select all of the images, then right-click and choose Photomerge > HDR Panorama. The only result saved is the resulting panorama – the filename will have an HDR-pano suffix.
Caveats:
The HDR merges will use Auto Align and no deghosting. If you want to use deghosting and/or no auto-align, then as before, do the HDR merges individually and then stitch the panorama.
For HDR Panorama to work, exposures captured for each frame in the panorama must all be captured in the same order and with the same offsets (i.e. distance between exposures). You'll find that this is easiest to accomplish if you use your camera's auto-bracketing feature. If instead you capture the exposures manually and for example, and you don't capture the exposures in the same order (on the first frame Exposure 1 then Exposure 2, and on the second frame, Exposure 2 then Exposure 1), you will see the following error:
Cancel out of the dialog and rather than use HDR Panorama, do the HDR merges individually and then stitch the panorama.
HDR Panorama will not work with smart previews.
Image Editing / Process Version
There are two "editing algorithm" improvements:
Improved negative Dehaze, for adding haze: in most circumstances, small negative Dehaze values produce less haze, giving you finer control, particularly with HDR images. In limited cases, such as in the example below, the improvement is dramatic:
Improved image quality for high ISO raw files (improved "black subtraction"): reduced purple/magenta color cast in the shadows, improved shadow detail. Most of the time only pixel peepers will notice the difference, but in photographs with large shadow areas others will as well.
While newly imported images will automatically have these improvements available, Adobe does not apply these changes automatically to images that you have edited in prior versions because your images' appearance could change. To update an image to the new "process version" (P.V. 5) to apply these improvements, click on the lightning bolt below the histogram and choose Update. There is no need to update images that you don't plan to edit further.
You can update all images to the new process version if you wish to. If you have images in your catalog that you last edited in Lightroom 3 or an even earlier version, then I don't recommend updating all since there was a major change to image editing technology with Lightroom 4, and the appearance of your edited images might change drastically. Otherwise, to update all images to the new process version, in the Library module go to Library> Find Previous Process Photos. Then in Grid view (G), select all photos found (Cmd/Ctl-A), then right-click in one and choose Develop Settings>Update to Current Process.
The tethering feature has been reworked for Canon cameras. You should experience reduced time to display tethered images in Loupe view, and better reliability, with no hangs or crashes.
You'll now see separate tethering menu items for Canon vs. other cameras (under the File menu):
Two new options have been added to Canon tethering settings:
Disable Auto Advance will prevent Loupe view from moving to the newly captured image
Save a Copy to Camera will write the image to your camera's memory card (in addition to writing it to your computer hard drive).
The following Canon cameras have been added to those Lightroom supports for tethering:
Canon EOS M50
Canon EOS 2000D
Click here for a list of all cameras with Lightroom tethering support.
HEVC and AVI Video Support
HEVC video files are now supported on macOS High Sierra (10.13) and higher.
AVI video files are generally no longer supported for Macs (import, export, etc.). AVI files already in your catalog can be played in a new window from Library Loupe view.
Raw files from the following new cameras can now be imported:
Canon EOS R
Fujifilm X-T3
Nikon Coolpix P1000 (preliminary support)
Nikon Z 7
Panasonic LUMIX DC-LX100 II
Click here to see a list of all cameras supported in each version of Lightroom (and Camera Raw).
Click here for a list of lens profiles added to Lightroom Classic 8.0. (This won't open if you have popups disabled in your browser.)